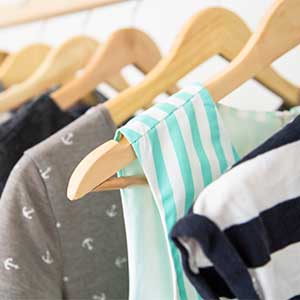 100% Toxin-Free Dry Cleaning
We use liquified silicone (D5) to ensure that your garments are cleaner & last longer than any other dry cleaner in the Tampa Bay market.
Our Core Principles
At Sage Cleaners, we are honored to provide you with the best dry cleaning service that is offered in the Tampa area. Our competitors provide dry cleaning, but no-one matches the process that we have to make sure your clothes are cleaned perfectly. We provide this cleaning experience due to our three Core Principles: Quality, Technology, and Sustainability.
Quality
Sage Cleaners cleans like no one else because we strive for perfection in every step. Our staff contains expertly trained technicians with decades of experience. With this expertise, we focus on spotting & stain removal before cleaning. This ensures that you get a perfectly cleaned product the first time. After cleaning using our specialized process, we hand press all items and inspect them with our 10-point inspection process. This makes sure that every garment stands up to our uncompromising standards.
Sustainability
For decades, the dry cleaning industry created major damage to our environment. This was caused by cleaners utilizing a cleaning solvent called perchloroethylene, or Perc for short. In addition, Perc has been suspected to cause some forms of cancer. Some competitors utilize Perc to this day in cleaning. At Sage, we use an environmentally friendly alternative solvent that turns into sand and carbon when returned to the environment. We also use recyclable & reusable packaging. This prevents our products from filling up the landfill.
Technology
At Sage, we utilize the most current technology in every part of our process. This ensures that you have the best cleaning experience possible. All of your items are tracked using a small barcode. This tells us where your items are at every step in the process. We also utilize a state-of-the-art automated facility that ensures that your clothes are sent back to you as quickly as possible. Our 24-hour self-service kiosks make checkouts even faster as well at select Sage retail locations.
Store Hours
Monday-Friday: 7am - 7pm
Saturday: 10am - 4pm
Sunday: Closed
Get our coupons & stay in the loop